10.01.2013
Professionalizing Data Science: Let's not blindly repeat history.
We're seeing a growing push for the professionalization of Data Science: drawing boundaries around the skills and practices that define the new field, with the goal of deciding exactly who is and isn't a "real" data scientist. Just google "What is a data scientist?" and you'll get dozens of blog posts and articles trying to come to grips with exactly this question.
At some level, this is a bit silly -- just a game of semantics and job titles. Who really cares if I call myself a "statistician," "business analyst," or "data scientist?" As long as I can do the work, it shouldn't matter.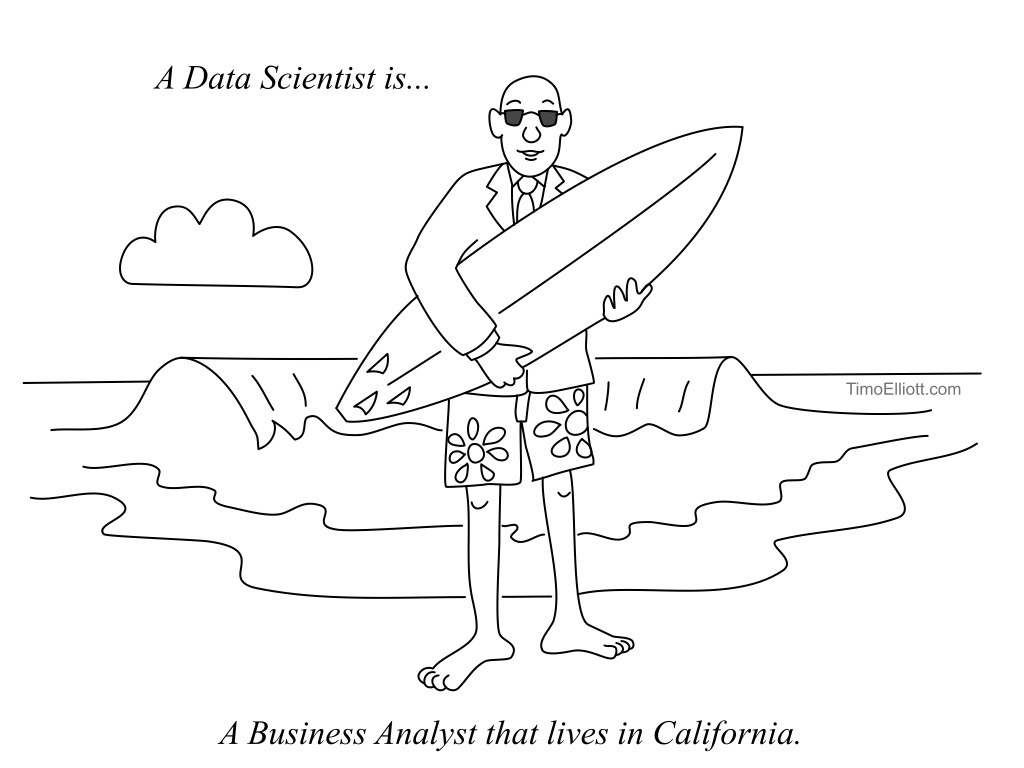 On the other hand, in other fields, professionalization has been a powerful force for both good and bad. At their best, professional career tracks attract talent, improve training, educate the public, and establish communities of practice that accelerate innovation and improvement. At their worst, professions can become self-serving cartels,
excluding many competent practitioners so that the lucky few can hoard influence and wealth
. According to George Bernard Shaw, "every profession is a conspiracy against the laity."
AFAICT, the professionalization of data science is playing out in all the usual ways: For those of us who identify as data scientists, starting down the path of professionalization feels new, exciting, and uncertain. Maybe we're seeing the formation of a new professional identity -- or maybe the whole thing is going to fly apart.
worries about shoddy practitioners
,
calls for codes of ethics
,
institutionalized education
and
credentialing
. I can't tell yet if any of this is going to stick. I just know there's a lot of buzz and the possibility that we're at the start of something new and big.
Does that orange arrow remind anyone else of a devil's tail?
Either way, I'd like to understand where we're headed, to shape the trends in constructive ways. With all that as background, I'm looking for books that tell the history of professions -- how a given circle of people came to be accepted as experts in a given domain. If something of the kind is happening with "Data Science," I don't want to be doomed to repeat history.
So far, I've got Schudson's
Discovering the News
(about journalism), and Lemann's
The Big Test
(about psychology and academic admissions). Yes, the second one is a bit of a stretch -- this is why I'm asking for help!
What other books would you recommend? For example, I'd love to read a good, textured history of the AMA, the bar, or teacher's unions. Theory-oriented stuff from sociology or econ would be interesting, too, as long as it's not too stuffy. Ideas?
Questions of interest:
For each field, how did the boundaries get drawn? For example, why do we regard dentists differently from doctors?
Who were the major drivers behind professionalization in each field? What were the factions within each movement?
At what point did the field come to share a common identity?
Are there typical stages that professionalization follows?
etc.
I'm open to other questions as well. These are just for starters.